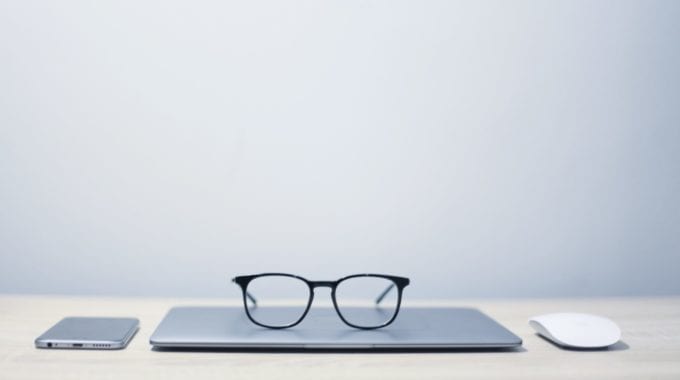 Equipment for Telehealth that Every Mental Health Provider Needs
With the pandemic resulting in people confined to their homes, telehealth is a lifeline for mental health clients. As a practitioner, you can continue to serve clients and maintain the health of your practice by getting set up to offer telehealth sessions.
Now that rules have been relaxed around telehealth mental health tools thanks to the pandemic, it's easier than ever to offer this service. But you'll need a few basic pieces of equipment, and you'll want to make sure you're following HIPAA guidelines for insurers that require them for reimbursements. (The relaxed regulations currently only apply to sessions covered by Medicare and other programs overseen by the Centers for Medicare and Medicaid Services). Here's what you need to know.
Essential Equipment for Offering Telehealth Mental Health Services
Even with the relaxed rules that legally allow for use of non-compliant software, you'll need a few essential pieces of equipment in order to offer telehealth services. Let's take a look at the must-haves.
Strong Internet Connection
First, you'll need to be sure you have a strong and reliable internet connection. You don't want the connection to fail when the client is struggling to share a sensitive story or you're in the middle of a treatment. Clients also must feel confident that they'll be supported during the session, and a dropped internet connection can make clients feel uneasy. Especially in times of acute stress (which many people are experiencing during the pandemic), it's important for the client to feel safe during the session. If your internet service is slow, see if you're able to upgrade. Many areas are offering faster internet options than were previously available.
Reliable Hardware
You'll also need some key pieces of hardware to facilitate your sessions. Again, your technology should be reliable to ensure clients are distracted or worried about technical glitches. Tech issues can't be avoided entirely, but they should be rare. You don't need brand-new equipment by any means, as long as you have confidence in your tech's ability to keep up. There are three must-haves when it comes to hardware.
Computer or Tablet — You'll need a computer or tablet to run your sessions on. Key questions to ask:
Can your computer or tablet support the load that video apps require?
Will your chosen app or telehealth software work on your device or operating system?
Does the client have a computer, tablet, or smartphone that will work with the software you're using?
Quality Microphone — Most devices have a built-in microphone that will serve well. Here's what to ask:
Does your microphone produce clear sound quality?
Do your clients have built-in microphones as well?
Front-Facing Camera — Most devices also have built-in cameras that can be front-facing.
Important questions:
Is your front-facing camera high enough quality that your clients can see you clearly?
Will you be able to see your clients, or do they need guidance on where to get a separate webcam that can be attached to their computer?
HIPAA Compliance is Still Important
Despite the fact that you can now legally use FaceTime, Google Hangouts, Skype, and other tools previously not allowed, privacy still matters. Patients need to have confidence that their information won't be shared or intercepted in order to feel comfortable in a session.
And, as we mentioned, insurer requirements may still demand compliance in order to honor reimbursements. Additionally, HIPAA-compliant tools offer customer support, so you won't be left hanging if something goes wrong with your tech and you need help. For these reasons, it's still best practice to use a compliant telehealth software system.
What to Look for in a Telehealth Software System
You have many telehealth software options to choose from, each offering their own collection of benefits. Some focus on particular types of healthcare (such as mental health, which is valuable because it addresses the needs particular to therapists) and provide certain features, at a variety of price points. Here's what you should look for when evaluating your options.
Secure Video and Audio — Both video and audio should be encrypted end-to-end to ensure privacy. For group therapy, it's also helpful to have the ability to host multiple people in one session and all be seen at the same time.
Waiting Room — Put clients at ease as they wait for their session to begin with relaxing imagery and music. Just as they can decompress in the middle of a busy day in your real-world waiting room, clients will appreciate a virtual waiting room that provides the same sense of calm.
Secure Messaging — If you need to communicate with your clients between sessions, a secure message portal will be valuable.
File Sharing — Simple, secure file-sharing will allow you to take care of necessary paperwork and other files online. Your clients should receive a notification when they have a new file waiting.
Appointment Scheduling — An appointment-scheduling function isn't absolutely necessary, but if you don't already have a scheduler, you'll find that this capability saves you a lot of time.
Easy Way to Take Session Notes — Again, the ability to easily take and store session notes in your software is not a must-have, but it will make the process more efficient.
If you've been considering offering telehealth services, now is the time to do so. Clients are and will be looking for support as they navigate the challenges involved in the pandemic and their impact on existing issues. And thanks to modern technology and software, it's easier than ever to offer telehealth.
See how TheraLINK can help you easily streamline your telehealth services.