First and foremost, let me thank y'all for listening to the podcast I did with Joe.  It was a lot of fun and hopefully you got something out of it.  I mentioned a few links that I wanted to share here with you all!
I also mentioned getting involved and for those of you that are counselors, please think about joining the Counseling & Technology Interest Network (CTIN).  This is a great opportunity to start making your imprint on the upcoming changes that may impact your profession!
Want to know what we are all about? Check out this quick video. We think you'll get it after you watch this. 🙂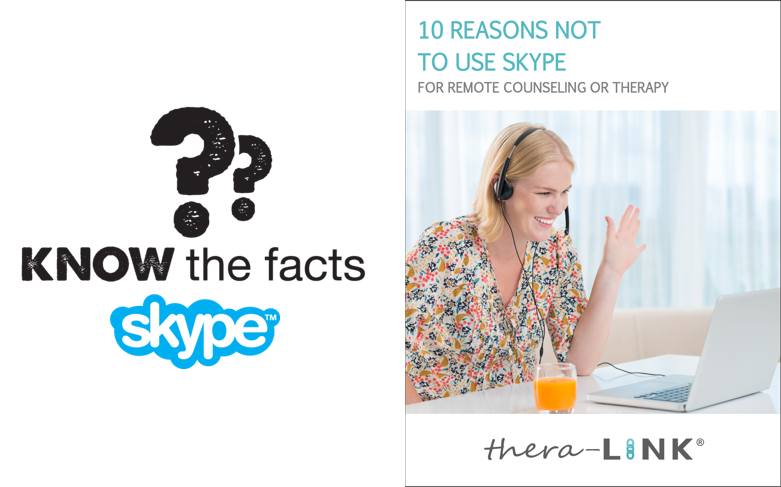 Click here to download our "10 Reasons Not to use Skype for Therapy" whitepaper.  It's an easy read but helps you to quickly understand why Skype is not the answer for your professional therapy practice!
SPECIAL OFFER BECAUSE WE THINK YOU'RE AWESOME.
No, really. We do.
Get $10 off per month for
your first 3 Months. 
Use promo code JOE to receive $10 off per month for your first three months of service with thera-LINK!  Score.