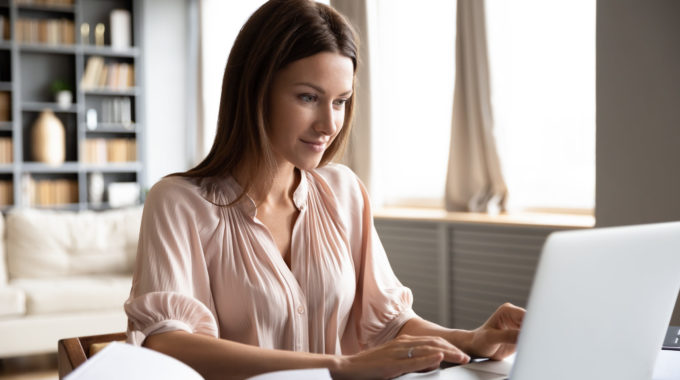 How to Bill for Self-Pay Therapy
Billing for self-pay therapy is something that many providers avoid. Therapists who are opening their open practice or working as solo practitioners often have to decide whether or not they want to take insurance. Working with insurance companies has its benefits, but is not always the right fit for every practice. Some providers opt out of that relationship and choose to use the self-pay method instead.
How is Self-Pay Therapy Different from Accepting Insurance?
Self-pay therapy is when a provider determines their own rates for specific services. When a provider accepts insurance, those companies decide what they believe the rate should be based on a provider's experience and where they practice. These rates do not always accurately reflect the qualifications of a provider and often end up lower than what the provider would normally charge. If insurance rates are lower, then why do providers accept insurance?
Why Do Providers Choose to Accept Insurance?
The reality is, although insurance reimbursement rates might be lower than self-pay rates, there are a ton of built-in benefits when joining a payer's provider panel. Clients often search for a provider through their insurance, who will tell them what providers in their area are covered under their plan. This makes it easy for practices to quickly grow their client base with little resources spent on marketing.
This quick growth is enough reason for some providers to deal with the complications of insurance billing. While this sounds great, it does have its downsides.
Why Do Some Providers Choose Self-Pay Therapy?
Insurance billing is extremely complicated and challenges mental and behavioral health providers frequently. From filing claims, resubmitting denied claims, and chasing down reimbursements, it is a lot of added work on a provider's lap.
To avoid the complications of insurance billing, many providers opt for self-pay therapy. Self-pay therapy offers autonomy over the billing process for providers who want it. With more freedom to decide their own rates and choose their own clients, this option just seems simpler and more desirable to some.
Challenges of Self-Pay Therapy:
Although it may seem like a less complicated option, self-pay therapy still has its own challenges.
Marketing: Without the built-in marketing that comes with working with insurance companies, providers will have to take it on themselves. This means dedicating time and energy to getting your name out there and bringing in new clients.
Building Patient Volume: Providers that accept insurance can see a spike in clients not long after they start taking them. Self-pay therapy providers will have to be patient as they build relationships with those in their community and build a solid client base.
Billing Self-Pay Therapy: While you may not have to file claims and haggle with payers, you still have to handle the billing side of your practice. This involves staying organized, figuring out how you will accept payments, the creation of superbills, and more that are all still complicated and time-consuming.
How a Billing Partner Can Make a Difference:
Regardless of whether or not you choose to offer self-pay therapy or work with insurance companies, you will need a quality billing partner on your side. Billing partners can help providers streamline their payment process, making it easy to collect payments and track billing data.
When offering self-pay therapy, one of the most important things you can do is utilize a quality payment system that helps you:
Set payment amounts
Request client payments
Accept credit cards
Have money deposited in your account in just a couple of days
Good payment software will make it easy for clients to log in and pay you online so that they can pay their bills when it is convenient for them. Not only this, but the client will receive automatic notifications when their bill is due and you will always be notified when their bill has been paid.
When it comes to data, your payment tool should make it easy to track and understand all of your payment requests, allowing you to view current outstanding balances, payment histories, and more.
If your practice is planning on billing for self-pay therapy, then you need technology that makes every step simple and easy. With the right tool, you can maximize payments and avoid the complications of insurance billing.