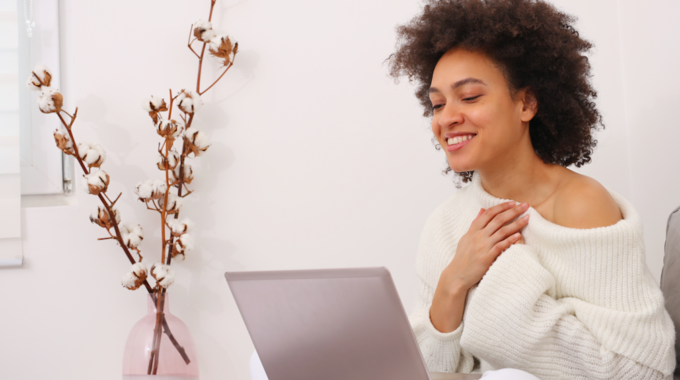 Using Telehealth for Suicidal Ideation Therapy
Suicidal Ideation Therapy is the treatment applied by mental health providers to help their clients battling suicidal thoughts, ideas, or behaviors. If you are an individual struggling with suicidal thoughts or behaviors, it is vital that you receive immediate help. Click here or call the National Suicide Prevention Lifeline at 1-800-273-8255 if you are someone in need.
According to the Centers for Disease Control and Prevention (CDC), suicide is the 10th leading cause of death in the United States and accounted for over 47,500 deaths in 2019. It was also the second leading cause of death among individuals ages 10-34 and the fourth leading cause of death among those aging between 35-44.
Mental health providers play a critical role in the prevention and treatment of suicide across all age groups. Through early identification of ideation, professionals can utilize suicidal ideation therapy techniques both in-person and online.
The Continued Growth of Digital Therapy:
Digital platforms are on the rise for therapists who want to break down barriers to mental health services. Digital tools like telehealth for suicidal ideation therapy are enabling mental health professionals to reach clients who do not have easy access to in-person services.
There are a number of different barriers that make telehealth for suicidal ideation therapy a more accessible and desirable option for those battling poor mental health.
Some of those barriers include:
Transportation
Not everyone, especially those in inaccessible geographical locations or those in younger age brackets, has access to reliable transportation. Telehealth for suicidal ideation therapy eliminates the need for transportation to and from a physical space.
Convenience
Those battling poor mental health, severe depression, anxiety, and suicidal ideation can sometimes struggle to complete even basic tasks or remember important details let alone reliably attend therapeutic sessions with their provider. Telehealth involves less effort on behalf of the client to attend sessions. Rather than have to shower, get dressed, put their shoes on, and drive themselves to their provider's office, they can stay at home and visit with their provider in their pajamas, not even having to get out of bed if that is something that is difficult for them at that moment. It is more important that the client is seeking suicidal ideation therapy in any form than in no form at all.
Risk Factors:
Some of the most common risk factors that lead to suicidal ideation include:
untreated mental health issues
prior history
family history of suicide or mental disorders
living in a domestic violence situation
access to weapons
incarceration
addiction/substance abuse
terminal illness
Symptoms and Behaviors Associated with Suicidal Ideation:
Symptoms of Suicidal Ideation can vary depending on age. Some of the most common symptoms of suicidal ideation include:
Giving away personal items
Talking about death/dying
Frequent use of phrases like "after I am gone.."
Getting affairs in order
Saying Goodbye
Purchasing items that have a history of being used for suicide (gun, rope, etc)
Social isolation
Increased use of substances
Lack of participation in once-loved activities
Increased recklessness
Scars
persistent suicidal thoughts
the belief that death will bring relief
feelings of helplessness
self-hatred
paranoia
emotional pain
mood swings
and more
If you are an individual experiencing these symptoms, it is important that you seek the attention of a mental health provider. As a mental health provider, early identification of any of these symptoms, behaviors, or patterns leads to early intervention. Early intervention with clients battling suicidal ideation saves lives.
The Impact of COVID-19 on Mental Health:
As the nation navigated unknown territory, the COVID-19 pandemic, an increase in mental health-related conditions arose across the country. According to a survey completed by the CDC, 31% of adults who participated in June of 2020 reported symptoms of anxiety or depression. 11% reported having serious thoughts about suicide within the last 30 days before the survey. These numbers are two times higher than similar studies completed before the pandemic.
With the Delta variant of COVID bringing on yet another wave to the pandemic, it is more important than ever that providers adopt telehealth for suicidal ideation therapy. Doing so can ensure clients have access to important mental health services throughout the continued limit on in-person sessions.
Important Considerations:
Security
An important consideration for providers utilizing telehealth for suicidal ideation therapy is the security of the environment in which the client is receiving services. In that environment, does the client have access to tools that could aid them in a suicide attempt? Are they surrounded by people that are supportive? Suicidal ideation therapy can be a tough experience for those navigating uncertain territory and it is vital that their environment is secure and safe.

Preparing for Emergencies
As a provider, you need to prepare for emergencies that exist in a telehealth format that does not in an in-person format. In person, you are able to intervene immediately should a client experience severe emotional distress. Therapists need to have an emergency plan in place for when a client might need urgent attention. Providers should also always have a backup plan should they lose connection with a patient or should the technology fail.

Suicide risk assessment, safety planning, ongoing check-ins, documentation, and self-care all need to be adapted for those offering telehealth for suicidal ideation. Throughout each session, providers need to make sure they are applying evidence-based practices to express concern, assess for risk, assess for means, and identify proactive factors to emphasize.

Again, if you are an individual who is battling suicidal thoughts or ideation, it is imperative that you seek out the attention of a mental health provider.