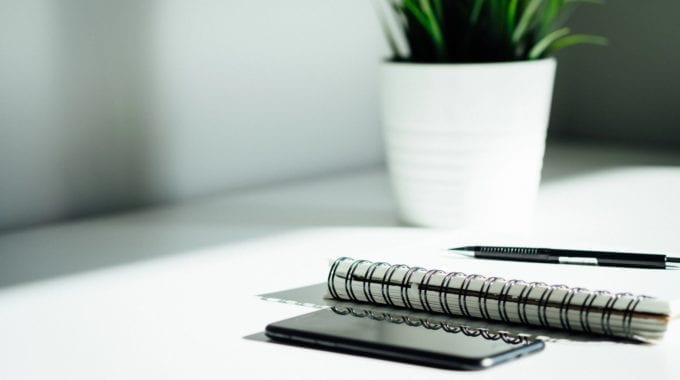 Benefits of Accepting Insurance as a Therapist
Bringing a steady flow of clients into your behavioral health practice means dealing with different forms of payment. One of the main decisions you face when it comes to getting paid is whether or not you want to consider accepting medical insurance. There are many benefits, but you'll need to put a process in place to make it work effectively for your practice. Here's what you need to know to make an informed decision.
Two Options for Accepting Insurance
There are two ways your practice can accept insurance: you can join preferred-provider panels with insurance companies, or you can remain out-of-network, where your clients navigate claim submissions with their insurance company.
Preferred Provider
To be directly reimbursed by insurance companies, you would join one or more preferred-provider panels. Most companies have an intensive application process, and approvals can take time — up to several months. And you'll need to go through this process for each insurer you want to join. The primary benefit once approved, is that payments are made directly to you. Additionally, you may see a bump in new clients as most insurance companies offer their customers a directory of preferred providers.
On the other hand, becoming a preferred provider requires accepting the contracted payment with the insurance company, which may be lower than what you would otherwise bill. When you join an insurance panel, you are contractually not allowed to balance bill for the difference between your standard fee and the insurance reimbursement. You'll also need to bill in accordance with the insurance company's requirements, including using appropriate billing codes, which can be a challenge to learn and to keep up with changes. Not doing so can cause denials and payment delays.
Out-of-Network
If you don't want to join a panel but do want to accept insurance, they can create a bill, known as a superbill, for each client to submit to their insurance company when they receive a service. Creating a superbill requires following insurance company requirements, including using specific billing coding. The responsibility for getting the insurance company to pay, however, is on the client.
With an out-of-network arrangement, you can either wait to bill your client after they are reimbursed, at a later set time (such as 30 days), or you can bill immediately after each session. Waiting gives clients flexibility with finances, but if payment is not received immediately after the session, you have no guarantee of payment.
Benefits of Accepting Insurance
Becoming a preferred provider has many advantages, including offering a source of new clients, client base diversification, and greater consistency in how frequently each client sees you.
Reliable Source of New Clients
Being a preferred provider usually gives you a steady source of clients. People with insurance look for therapists that accept their insurance, and they usually know to check who is in-network and select from the list the insurance carrier provides. Those who don't have insurance may just use an online directory of therapists in the area, which can be a disadvantage if you are included further down the list. They may also do a Google search to find a therapist which can cause you to be overlooked.
Expands Who You Can Serve
You can better diversify your client base when you accept insurance. Many people are reliant on their insurance coverage to pay their medical bills, so there are more people who will be able to see a therapist who accepts insurance than one who doesn't. By accepting coverage under Medicare of Medicaid, a large population of elderly and low-income patients would be able to receive treatment who otherwise would not be able to.
Client Consistency
Another advantage of accepting insurance is that clients are more likely to stay with you and to continue treatment if you accept their insurance. Clients who don't have the financial means to pay out-of-pocket for longer periods of time may stop coming, which can be detrimental to their health as well as to your business. Accepting insurance gives you much more client consistency, and as an added bonus, more reliability when it comes to revenue.
Boosts Credibility
Believe it or not, some people believe all reputable therapists are affiliated with an insurance company. They may not understand the nuances of how becoming a preferred provider works and the reasons why a therapist may choose not to become one. For this reason, by accepting insurance, you can boost your reputation with potential clients that may otherwise not make an appointment.
Faster Payment
Becoming a preferred provider has a major impact on cash flow since insurers typically reimburse clean claims quickly. No more waiting for patient payments and sending monthly bills with the outstanding balance due. Simply submit the claim to the insurance company, and your clinic will receive payment for the services provided.
Making Accepting Insurance Easier
Having a process in place can make accepting insurance easier. If you can streamline your workflows, especially around paperwork, it will make more sense to accept the negotiated rates that insurers offer. What goes into an efficient process?
Use the same process every time — Make it easy to use the same process every time by creating a diagram and placing it where you can see it as you go about your day.
Use a checklist for claims — It's easy to forget an important item on a claim. If you create a checklist that you follow each time you create and submit a claim, you'll be less likely to miss something.
Double-check CPT codes for accuracy — Especially if you're using a code infrequently, it can be easy to make mistakes. Take time to review the codes you're using to avoid under- or over-billing.
Take advantage of technology — Software like KASA can help you automate many of your processes, including setting appointments and sending reminders, generating claims, and more.
Accepting insurance may not be a panacea as it can come with time-consuming work upfront and mean lower billing rates. But, once approvals and a process are in place, insurance offers many benefits for your small behavioral health practice, including increasing your client base, offering more consistency with client sessions, and more stable cash flow.
Thinking about accepting insurance in your practice? KASA Solutions is here to help.
{{cta('6be8183e-8041-473e-8380-65c757bf9585′,'justifycenter')}}