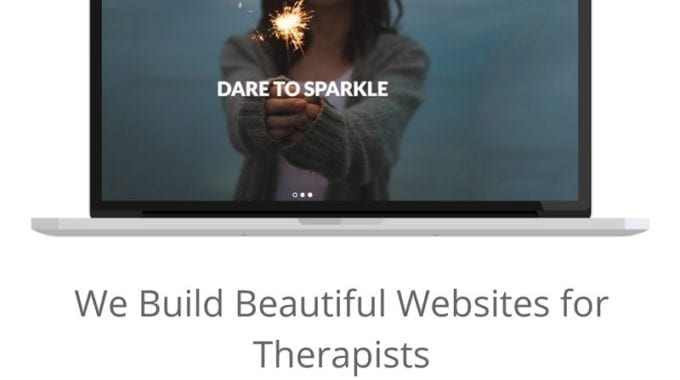 Featured Partner: Brighter Vision
This month, we've decided to feature a partner of ours that we absolutely love! We met Brighter Vision at our second American Counseling Association Conference in Orlando a few years ago, and we are so glad we did!
Perry, CEO, was there and just starting his company. Our CEO, Carol, had a conversation with him about her own private practice website (which is hosted and managed by BV ever since that moment) and the rest is history! Ever since then, we've been honored to meet up with Perry and his team for conferences and dinners in cities around the US! We've gotten to know the team at BV very well, and we look forward to meeting up each and every time!
For this feature, we asked them to tell us the basics of their business so you could learn more about who they are what they offer to you as a therapist!
  Sara Condon, Director of Marketing, with Brighter Vision
answered our burning questions below.
Where's your company headquartered? Is that the location you are in?
We are headquartered right outside of Boulder, Colorado in a small town called Lafayette. Our whole team is located here.

What's your company story? (i.e. how'd you get started and why do you exist?)
It all started four years ago when Perry Rosenbloom, Brighter Vision's CEO and Founder, was helping his mother-in-law, who is a mental health professional, build and design her website. Perry noticed that the mental health industry was lacking a service that provided mental health professionals with a good looking, functional website design. He couldn't believe what he was finding (or rather, wasn't finding!). Perry knew the importance of being able to find a therapist online and believed that therapists deserved a better website solution. So he decided to start his own website service company tailored specifically for mental health professionals. The rest is history! 

Tell me more. What super cool stuff are you doing that would excite a provider of thera-LINK?
We have some really exciting projects that are in the works for 2018, but we can't quite talk about them yet! However, we do have two cool projects we launched recently that we'd love to share with you all. Our Growth Platform was launched earlier this year. This platform gives Brighter Vision customers access to 100s of pre-written therapy blog posts where they can choose to publish two blog posts a month directly to their website, social media, or wherever they'd like! Head on over to this page: Marketing Tools for Therapists to learn more. We also wrote a really great article that resonated super well with our audience. This post is about how to write a kick-ass about me page. Check out the post right here: Kick-Ass "About Me" page.

Let's talk dollars and cents. What are your charges and what will a provider get for their money?
Our pricing is super simple. Our Start plan consists of a $59/month payment where a user gets a beautifully customized website designed by their personal web developer, comprehensive SEO work so your website can be found on the search engines and unlimited customer support so you can make any changes to your website you'd like.  Our second plan, Growth, is $79/month and includes everything the Start plan has plus access to our Growth Platform (which is described in the question above!). To learn more, visit our Pricing Page.   

That's great! Do thera-LINK providers get any type of discount if they sign up with you? What is it and how do they get it?
Absolutely! thera-LINK providers can get a month free of Brighter Vision's services. Simply head on over to this site: try.brightervision.com/theralink/ and our Director of Sales will be in touch with you. 
Do you have anything else to share with us?
We love to give back to the mental health community as much as possible. By offering content on topics related to marketing, we're able to successfully accomplish this. We've spent dedicated time curating blog posts, webinars, and podcasts that will help mental health professionals succeed in their private practice. Check out all the resources we have available for therapists right here: www.brightervision.com/resources/

What's the website for thera-LINK providers to get signed up today?
https://try.brightervision.com/theralink/