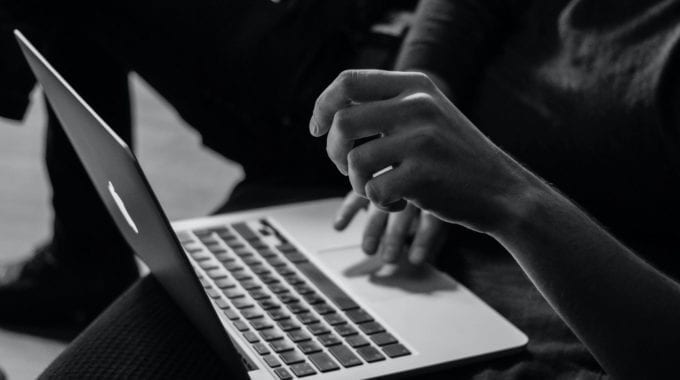 The Future of Telehealth After COVID-19
Prior to COVID-19, growth in telehealth was slow but steady. Today, telehealth is the primary way people are accessing mental healthcare. In a research report published by McKinsey, 46% of US consumers have had at least one telehealth visit this year, up from just 11% in 2019. And Forrester Research estimates that 2020 could see the number of telehealth visits top 1 billion.
After seeing the meteoric rise in telehealth due to the pandemic, many people are wondering what the post-COVID-19 future will look like for telehealth. Things have shifted in a big way, but will it last? What will become of the technology that's been a lifeline for millions of Americans? Although no one knows exactly, there are indicators that offer insight into where telehealth is headed next. Here are our predictions on what the telehealth landscape will look like once COVID-19 transitions from a present-day scourge to a section in the history books.
1. Consumer Demand Will Remain Strong
Even before the pandemic hit, the majority of Americans had a favorable view of telehealth technology. In 2018, a joint study done by the AP and the NORC Center for Public Affairs Research found that 90% of those surveyed would be comfortable with using telehealth as a means of receiving healthcare. A 2019  study published in the Journal of Managed Care found that 83% of those surveyed believed that a telehealth visit provided as good or better care than an in-person visit. This widespread acceptance of telehealth signals to us that demand will remain strong after the pandemic.
A major factor influencing demand for telehealth is convenience. With or without COVID-19, the fast pace of modern life places a premium on time. Having to leave home or work to drive to an office is time wasted. Especially for those with restrictive work schedules or childcare or eldercare obligations, telehealth therapy is an attractive option, and in some cases, possibly the only option for receiving professional help.
Another driver of demand is the flexibility that telehealth provides. Options for behavioral healthcare outside of urban areas are noticeably lacking, with rural areas seeing the greatest need. Mental healthcare services delivered via telehealth eliminates the geographical barrier that prevents some individuals from obtaining care. Telehealth also provides opportunities for those offering specialized forms of types of therapy like EMDR to connect with clients who may not have a trained therapist within driving distance of their home. Lastly, we see the expansion of telehealth-enabled therapy as a potential benefit for people with mental health disorders where leaving home may present a barrier. Telehealth therapy will offer a less anxiety-producing means of accessing professional care.
2. Some Temporary Regulatory Changes Will Become Permanent
At the start of the pandemic, a few key federal government regulations were suspended in an effort to provide wider access to telehealth services. Formerly, Medicare and Medicaid dicated that telehealth services could only be provided to a patient at a medical office or health clinic. For many, this presented a significant disincentive. Now individuals can be seen at home. Additionally, prior to COVID-19, only established clients were eligible to be treated via telehealth. Now healthcare providers are allowed to see new patients for the first time via telehealth. We project these changes have a high likelihood of becoming permanent.
3. Reimbursement Rates For Telehealth Services Will Equal In-Person Services
In some states, prior to COVID-19, Medicare and Medicaid (and some private payer insurance companies) would pay lower rates for services allowed to be provided via telehealth. This posed a challenge for therapists to implement telehealth, since most providers base their budgets on in-person service rates. Both federal programs now reimburse at the equal rates. Many private payer insurance companies have followed suit, paying rates equivalent to in-person care. It's hard to imagine insurers backtracking on this new policy.
4. Technological Advancements Will Increase the Quality of Telehealth Visits
Telehealth software is only as strong as the internet connection that it's connected to. Improved broadband internet connections in many parts of the country have already resulted in more stable, higher-quality video connections. As we move towards a nationwide 5G wireless network, access to telehealth via mobile-enabled devices will likely increase. Most telehealth platforms rely primarily on video feed, and some service areas struggle to keep up with bandwidth demands. Nationwide 5G will change that, offering speeds up to 100x times faster than existing 4G networks. We see a day coming soon when clients connecting via a wireless smartphone or tablet will go mainstream.
Continued, sustained demand for telehealth is also likely to result in higher-quality, more user-friendly tools for remote therapy. In the case of EMDR therapy, this advance is well underway. Popular software systems like REMDR and Easy EMDR now provide Light Bars, moving dots, and other forms of visual and auditory bilateral stimuli.
The Future of Telehealth is Bright
Although none of us know for sure what that future will look like, a few things are certain. As telehealth technology continues to expand and develop, access to qualified therapists will grow. The expansion of telehealth-based care will continue to lower barriers for individuals to receive the help that they need. And as more people are able to access the care they need, more insurers will recognize the importance of retaining these gains, instituting policies that are favorable to telehealth.
For more tips and tricks on Telehealth for your practice, visit out The Definitive Guide to Telehealth Guide.
See how Thera-LINK, a HIPAA-compliant telehealth platform, can help you connect effectively with your clients.