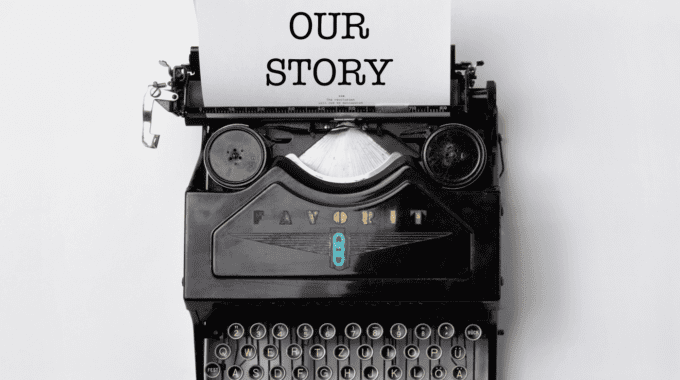 Now that thera-LINK has been around for a few years and experiencing impressive growth, we realized that we need to do a better job at sharing with more people online. While we've told our story to thousands through conferences, we felt it was high time to share that story with the world.  We're kicking off our new content with a snippet of how and why we founded thera-LINK and a little bit about our start-up journey!
We get asked all of the time about how thera-LINK was founded and why. So, here's the abbreviated version of the story…
Once upon a time (it was 2013), Carol (our CEO – she's an LPC & Dietician) and Heather (our COO – she's worked in tech her whole career) were hanging out and Carol casually mentioned that she had some clients heading off to college that weren't ready to transition to a new team quite yet and many were asking about Skype. Carol then asked if Heather could do some research and see if there was something HIPAA compliant and affordable for private practitioners in this situation. 
Lo and behold, a couple of weeks later, Heather informed Carol that there weren't many options that fit her exact needs for telehealth that's easy to use at an affordable price point.  Heather was entering her final semester of her MBA program and was enrolled in an Entrepreneur course (as luck would have it!). After writing up a brief business case for what is known today as thera-LINK, Heather shared it with Carol prior to sharing with the class. What happened next is essentially the turning point in the story as Carol said "You can't share this with the class. Let's build it and make it happen." And the startup journey began.
As they started to formulate the business plan and create the company, both knew that they would need a third business partner to see this vision and company through and both immediately thought of Lori (our CCO – former Social Worker) to be the customer champion for the team. Once Lori was on board with the vision and mission of thera-LINK, the initial team was set and began working on the first version of the website plus the tedious task of vetting and interviewing development firms, marketing firms, etc…
After one year of true "beta" testing a product, we were ready to go live with selling thera-LINK. While there have certainly been many challenges along the way, and trust us, we've learned a ton about what not to do, we have enjoyed the roller coaster ride and continue to grow and develop our product as we receive more and more feedback from customers. 
In early 2016, we hired a developer, Casey, to handle all of the technology development and he has now joined our team full time and holds the title of CTO. With Casey leading the technology aspects, we've experienced tremendous changes in our product offering and have substantial items on the roadmap for this year, including a major upgrade in the next couple of weeks with new bells and whistles plus a major UI change. We'll follow that up in late summer with brand new video integrations and improvements to quality of our group video functionality.
While our journey is still ongoing (maybe even just beginning), we look forward to this next chapter of the book and working with each of you to learn and grow thera-LINK into what you need and want as a provider of mental health services making a difference in this world.  Our mission is to provide a secure online platform so that you can reach your clients because connection matters.