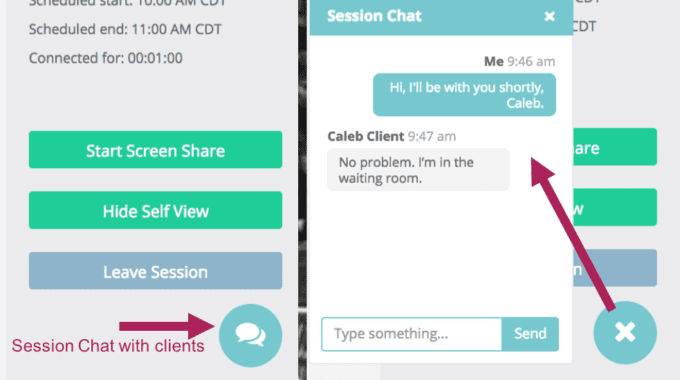 In Session Chat now Available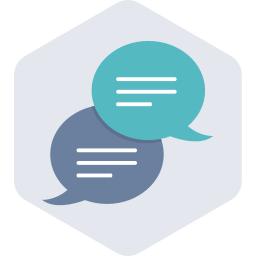 We are pleased to announce a brand new feature to the platform – CHAT! You can now instant message with your client while they are in the waiting room. This allows you to let your client know you will be right with them or make sure they are ready for the session to begin before you see them on video.
In addition, participants of a group session can also message the entire group. This can be helpful to not interrupt a session to let the group know you need to step away for a moment or something of that nature. 
Chats are not stored or even kept on our server while occurring. When the session has ended, the chat message is completely destroyed with no way for recovery.