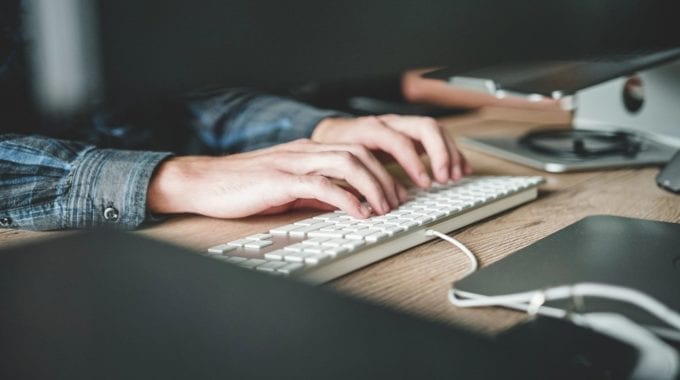 Telehealth CPT Codes for Therapists 101
As telehealth becomes more popular and its use is accelerated due to the COVID-19 pandemic, many therapists are looking for how to properly use telehealth CPT codes for mental health services.
Telehealth CPT coding can be confusing since different insurers have different requirements, and updates have been made to the coding structure in the last two years. If you're new to telehealth, we've created this guide as a resource for you!
The Definition of Telehealth
Telehealth is defined by the Health Resources and Services Administration (HRSA) as "the use of electronic information and telecommunications technologies to support and promote long-distance clinical health care, patient and professional health-related education, public health and health administration." The technologies available for use in telehealth include videoconferencing, the internet, store-and-forward imaging, and other technologies.
Typically, the application of telehealth that mental health therapists are involved in consists of providing services and treatment via two-way audio/video systems. Requirements for the technology platforms used in telehealth have been loosened by Medicare due to the COVID-19 pandemic, but HIPAA laws still apply otherwise, and many private payers maintain standard requirements. However, you should know that you're eligible for reimbursement by Medicare if you're using Skype, FaceTime, or other platforms — at least at the current time.
How Telehealth Coding for Mental Health Works
In general, you should use the CPT code that you would use if you were providing the service or treatment in person, along with a modifier. The modifier you use will depend on whether you're billing Medicare or a private payer, as well as the private payer's specific requirements.
Unfortunately, coding for telehealth isn't exactly straightforward. Some private payers use the same modifiers that Medicare requires, while others have their own requirements. And some private payers are flexible, allowing you to use any of the applicable modifiers. It's best to look at what each client's insurer calls for. Here's what you should know about each modifier.
Modifier 95 — For many private payers, you will append Modifier 95 to the CPT code to identify "those services provided through a synchronous or real-time audiovisual conference between a patient and a provider, in which the provider at a distant site provides healthcare services for a patient at a different location" (per AAPC). Modifier 95 denotes that you used a telehealth system that provides two-way, real-time audiovisual conferencing, where you were at a remote site providing healthcare services for a client at a different location.
POS 02 — For Medicare billing and for some private payers, you'll use Modifier POS 02 with the traditional CPT code that applies to the service you're providing. POS 02 replaced the old telehealth GT modifier on Jan. 1, 2018, and it denotes services delivered via interactive audio and video telecommunications systems in a qualifying place of service.
GT — To make matters more complicated, some private payers still recognize and even prefer the GT modifier over POS 02 or Modifier 95. For this reason, it's always best to check each client's insurer requirements.
CPT Codes for Telehealth Mental Health
There are many CPT codes that can you bill as telehealth. Medicare provides a list of eligible services along with their codes in this resource. Most private payers reimburse for these codes as well. However, you'll want to check with your client's insurer and individual plan to make sure what you plan to bill is covered. Here are the typical mental health-related codes covered as telehealth.
Individual and group health and behavior assessment and intervention — 96150–96154
Individual psychotherapy — 90832–90838
Psychiatric diagnostic interview examination — 90791–90792 
Alcohol and/or substance (other than tobacco) abuse structured assessment and intervention services — G0396, G0397 
Annual alcohol misuse screening, 15 minutes — G0442 
Brief face-to-face behavioral counseling for alcohol misuse, 15 minutes — G0443 
Annual depression screening, 15 minutes — G0444 
High-intensity behavioral counseling to prevent sexually transmitted infection; face-to-face, individual, includes: education, skills training and guidance on how to change sexual behavior; performed semi-annually, 30 minutes — G0445 
Annual, face-to-face intensive behavioral therapy for cardiovascular disease, individual, 15 minutes — G0446 
Face-to-face behavioral counseling for obesity, 15 minutes — G0447
Psychoanalysis — 90845 
Family psychotherapy (without the patient present) — 90846 
Family psychotherapy (conjoint psychotherapy) (with patient present) — 90847
Interactive Complexity Psychiatry Services and Procedures — 90785
Psychotherapy for crisis — 90839, 90840
You Can Now Be Reimbursed for Telehealth by Most Insurers
With the current pandemic preventing people from going to healthcare offices, most insurers are now covering telehealth more extensively. You should be able to provide the same services you would in-office via telehealth at this time. Although the situation is fluid, and you should always check with individual insurers, you are likely eligible to be reimbursed for all the services you deliver via telehealth platforms.
See how Thera-LINK, a HIPAA-compliant telehealth platform, can help you connect effectively with your clients.