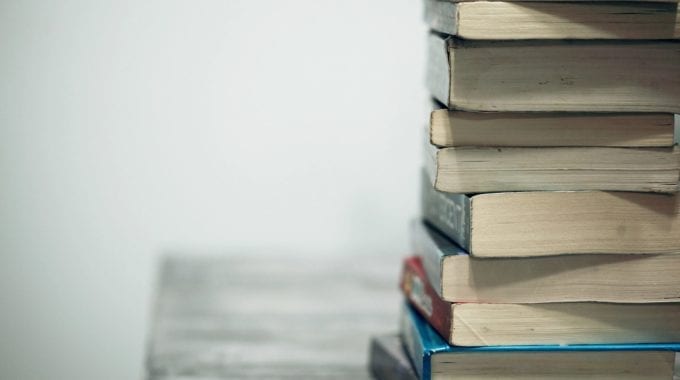 9 Must-Read Books for Teletherapy Providers
Teletherapy requires an additional skill set beyond therapeutic expertise. Connecting with someone through a computer screen is very different from connecting with them across the room, and it can be challenging to manage your workday from a home office. For therapists who are seeing some or all of their patients remotely, we've collected a list of our top nine reads.
Our Top Picks for the Most Helpful Teletherapy Books
We've compiled a wide-ranging list of books that we're confident will help you improve your teletherapy practice. These books will help you grow both personally and professionally, leaving you more refreshed and effective.
1.
The Mindful Path to Self-Compassion
by Christopher Germer, PhD
If your worst critic is the one reading this review right now, this book is for you. Our society's emphasis on perfection and the unending journey toward it exacts a heavy toll. For most of us, beating ourselves up is a way of life. But according to Christopher Germer, it doesn't have to be. A better option exists. The Mindful Path to Self-Compassion is a book dedicated to showing that self-improvement begins with accepting yourself as you are, not as a fixer-upper project that's never quite finished. Extending kindness to ourselves is the most effective way to handle our own difficult emotions and offer support and help to others. This book will help you and give you strategies for better helping your clients who struggle with self-criticism.
2.
The Happiness Trap
by Russ Harris
Striving to achieve a life filled with happiness and purpose is completely natural, but many of us are going about it in the wrong way. In The Happiness Trap, physician and author Russ Harris lays out how this maladaptive pursuit leads to stress, anxiety, and depression. The book is based on the framework of Acceptance and Commitment Therapy, a more recent offshoot of CBT. This deeply practical book is a layman's guide to discovering what truly matters and weaving mindfulness practices into everyday life.  You'll learn the importance of learning to live alongside your difficult thoughts, rather than fighting against them, and how to allow yourself to feel challenging emotions instead of running off in the opposite direction. This book is a great refresher and loaded with tips that you can put to use yourself or pass on to your clients.
3.
Maybe You Should Talk to Someone
by Lori Gottlieb
Written by the person behind the "Dear Therapist" column in The Atlantic, Maybe You Should Talk to Someone is a funny, warm, and deeply personal read. Lori Gottlieb was a psychotherapist practicing in Los Angeles when she encountered a crisis that pushed her into therapy herself. Told through the lens of her own personal struggles, she shares the personal travails of her clients and how she came to realize how closely their difficulties resemble her own.
4.
No Happy Endings
by Nora McInerny
In No Happy Endings, Nora McInerny explores the tension that exists between the impulse to hurry up and move on after a tragedy, and the importance of maintaining a space to give proper recognition to our difficult life experiences and how they've shaped us. She speaks from a place of deep personal experience, having lost her husband, father, and child all in the same year. This guidebook for dealing with loss is a perfect blend of brutal honesty and joyful humor. For those dealing with loss themselves or those helping others who have dealt with loss, this is a book that deserves a space on your shelf.
5.
Man's Search for Meaning
by Viktor Frankl
This classic work from Austrian psychiatrist and Holocaust survivor Viktor Frankl explores humanity's undaunting quest for meaning. Man's Search for Meaning includes Frankl's account of life in Nazi concentration camps. He uses his experiences in the dark despair of the camps as a basis for exploring his theory that humanity's primary motivation is the discovery and pursuit of things that provide meaning in life. A deep and inspiring read.
6.
Out of the Woods: A Journey Through Depression and Anxiety
by Brent Williams
This book is a brilliantly written first-hand account of the author's life-consuming struggle with depression and anxiety. Brent Williams's story is presented in the form of a graphic novel. This unique format creates a book that's easy to digest and hard to put down. Its reliance on pictures makes it an easier read for someone who is severely depressed and may be unable to connect with written words as effectively as images.
7.
Feeding Your Demons
by Tsultrim Allione
A powerful book written by well-known Tibetan Buddhist nun Tsultrim Allione, Feeding Your Demons explores alternative means of dealing with paralyzing anxiety and fear and healing deep wounds from the past. In her counterintuitive approach, Allione advances the idea that fighting your demons in an attempt to find relief actually gives them greater strength and vitality. Freedom is found instead by compassionately feeding and nurturing your demons. This book is a great read for those interested in the intersection of Buddhist thought and modern western culture.
8.
Attachment Theory in Practice
by Sue Johnson
The pioneer of Emotionally Focused Therapy, Dr. Sue Johnson, returns to show how her attachment-based approach for couples can be applied to working with individuals and families. Attachment Theory in Practice shows how the healing power of emotional connection can be harnessed to relieve depression and anxiety and untangle complex relationship issues. Reflection questions and exercises at the end of each chapter make this a deeply practical read.
9.
The Life-Changing Magic of Tidying Up
by Marie Kondo
If you're interested in exploring the psychological benefits of a minimalist mindset, who better to learn it from than one of the best? In typical Marie Kondo fashion, she breaks down her signature system of organizing and decluttering. The Life-Changing Magic of Tidying Up is a deep dive into her signature, category-based KonMari system for organizing your home. Freed from the shackles of stuff and surrounded by only the things that bring you joy, it's hard to dispute her claim that you'll feel calmer and more motivated to pursue the things that you love.
Read Teletherapy Books for Personal and Professional Growth
Truth often comes in through the back door. Things we learn from reading about the experiences and wisdom of others influence us in subtle ways, providing us with opportunities for personal growth and gifting us with new material to share with our clients.
See how Thera-LINK, a HIPAA-compliant telehealth platform, can help you connect effectively with your clients.