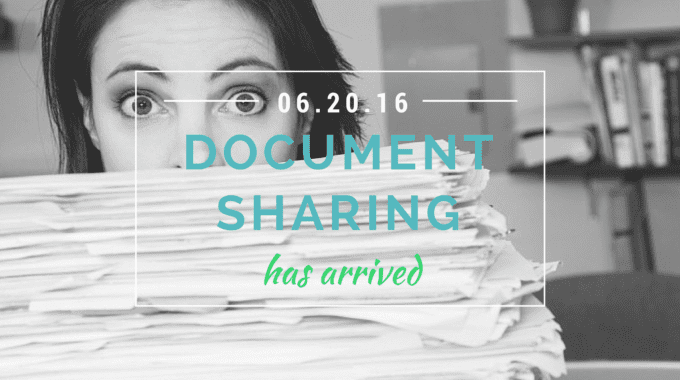 Document sharing released!
We've been working on provider to client (and vice versa) document sharing as our next big feature release for several months and we are proud to launch it today, 6/20.  This feature is one of the most requested items by our customers and we have listened!  
First and foremost, it's easy to use.  Document sharing shouldn't be hard and we made sure of it using our platform.  Simply drag and drop or click on the cloud underneath your client's name and share a file.  The client immediately receives an email notification that a file has been shared using thera-LINK and alerts them to login and view/download the file.  
You can share images, videos, documents, and more!  This will allow you to send your initial paperwork to a client, have them download it and upload it right back to you securely.  The document sharing feature is available to all customers on the ultimateLINK plan and higher for no additional cost. We believe this will a huge facet of doing more and more online services within your practice.
We have many more features coming soon and look forward to sharing those with you going forward!  
If you have any questions or feedback, send us an email at hello@thera-LINK.com.  We love hearing from you![/vc_column_text][/vc_column][/vc_row]