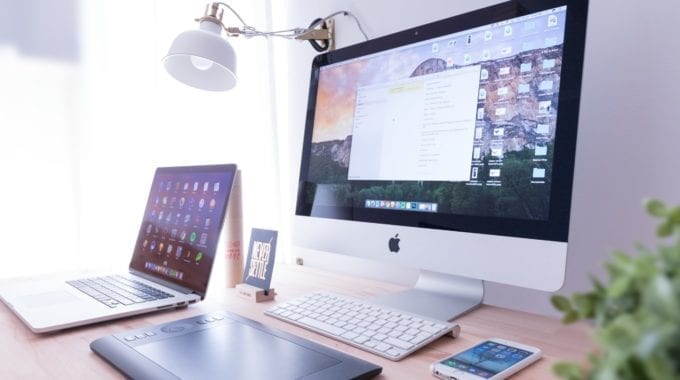 How to Choose A Teletherapy Practice Management Software
If you were using a therapy practice management software pre-COVID-19, the features you valued most might have changed when the world went remote-only in the spring. If a significant number of your clients have opted to continue receiving therapy via telehealth or if you're in the process of converting your business to a teletherapy practice, you're probably ready to upgrade to software that offers a suite of features tailored to working with clients remotely. This post will look at the essential features that a teletherapy practice management software should have and point out which matter most.
1. Security 
Connecting with clients remotely requires a specialized set of tools designed to provide a secure, HIPAA-compliant space to interact. A good telehealth practice management software offers a suite of features that provide high-level encryption of all client-therapist communications, documents, and live video feeds during sessions.
HIPAA-Compliant In-Session Video Feed
Although telehealth regulations have temporarily loosened to allow therapists to connect with clients over non-HIPAA-compliant platforms like FaceTime, it's not best practice to do so. Selecting a service that encrypts your video feed ensures your conversations with clients remain private, which gives clients confidence. Your connection should always be through an HTTPS web address with an encrypted video feed.
Encrypted Client Records
Video feeds aren't the only thing vulnerable to intrusion by hackers. Digitally stored client records like intake documents, progress notes, and treatment plans should also be encrypted to protect the sensitive information they contain.
Secure Messaging and Chats
Sometimes you need to exchange text or email messages with clients in between sessions. Communicating via cell phone text or using an unsecured email account unnecessarily risks compromising a client's private information. Telehealth software with secure messaging and email capabilities ensures that communication with clients is always protected.
Share Documents
The ability to send documents to clients via a secure client portal increases your practice's efficiency and makes life more convenient for both you and your clients.
2. Processing Payments
Although you didn't go into this profession to get rich, money sure does come in handy when the bills come due! Being able to collect client payments quickly and securely is a must-have for any teletherapy practice management software.
Online Payments and Auto-Pay
Requiring payment before a session and auto-billing are two foolproof ways to ensure that your clients stay current on payments. The ability to collect payment before a session removes the need to collect payment manually.
Payment Notification
One of the simplest ways to ensure you get paid on time is to make the process easy for your clients. Some of the best teletherapy practice management software sends clients a text or email reminder when a payment is due. The notification includes a link they can use to pay from any device, including their mobile phone. This link allows them to settle up when and where it's convenient for them.
3. Client Recordkeeping
There's no need to reinvent the wheel when it comes to client notes. When you're shopping for teletherapy practice management software, you'll want one with a record-keeping feature that gives you the ability to continue to work in the format you're already familiar with.
Flexible Client Documentation
Many practice management software solutions come loaded with several pre-made templates for progress notes, discharge summaries, etc. If you already have a standard way of formatting these documents that you like, being forced to work with a new set of templates can be frustrating. Look for software that allows you the freedom to format your own notes outside of a ready-made template so you can stick with what works for you.
Autosave
If you've ever written a progress note just to have it disappear when your internet experiences a glitch, the importance of an autosave feature is apparent.
4. Session Scheduling
No-shows are a frustrating source of lost revenue for therapists. A good teletherapy practice management software has features built in to make it easy to remind clients of appointments and prompt them to cancel well ahead of time if they can't make it.
Auto Appointment Reminders
Auto appointment reminders serve as a gentle nudge, alerting clients that they have an upcoming session on the books. These reminders may take the form of a phone message, email, or text.
Client Self-Scheduling 
Allowing clients to schedule their own appointments can take convenience to the next level. This feature allows you to publish your availability on the client portal. Clients then pick a date and time that works with their schedule and send you a request to book. To ensure you maintain control of your availability, you must approve the request before it's officially added to your calendar.
5. Flexibility
The best telehealth practice management solutions can be accessed anywhere on any device and include options for multi-user sessions.
Multi-User Sessions
If you lead group sessions or do couples therapy, the multi-user feature is a must. Be sure to look at the screen layout and test out the ability to toggle back and forth between participants to ensure a smooth, seamless experience for you and your clients.
Cross-Device Compatibility
The number and types of devices that people use to access the internet is growing. Pick software that can support the program's full range of features on smartphones, tablets, and desktop computers.
6.User-Friendly Interface
We've saved the most important for last. Above all, teletherapy practice management software has to be easy to use. If it's not, you and your clients are in for a frustrating experience.
Intuitive Client-facing Features
Receiving care through teletherapy requires a certain comfort level with technology. Your clients will include people with a broad range of technical abilities. No matter how tech-savvy someone is, it's hard not to appreciate software with a sleek, simple design that makes it easy to know what to do next.
Backend Usability 
Your clients aren't the only ones who'll be using this software. When shopping for teletherapy software, the backend functions should be just as simple to use as the client-facing features. A system that's easy to navigate will save you both time and brain space.
Make Life Easier for You and Your Clients with a Good Teletherapy Practice Management Software
Identifying the must-haves and want-to-haves in a practice management software is guaranteed to make your shopping experience a lot easier. Once you know what to look for, you can better identify the best choice for your practice.